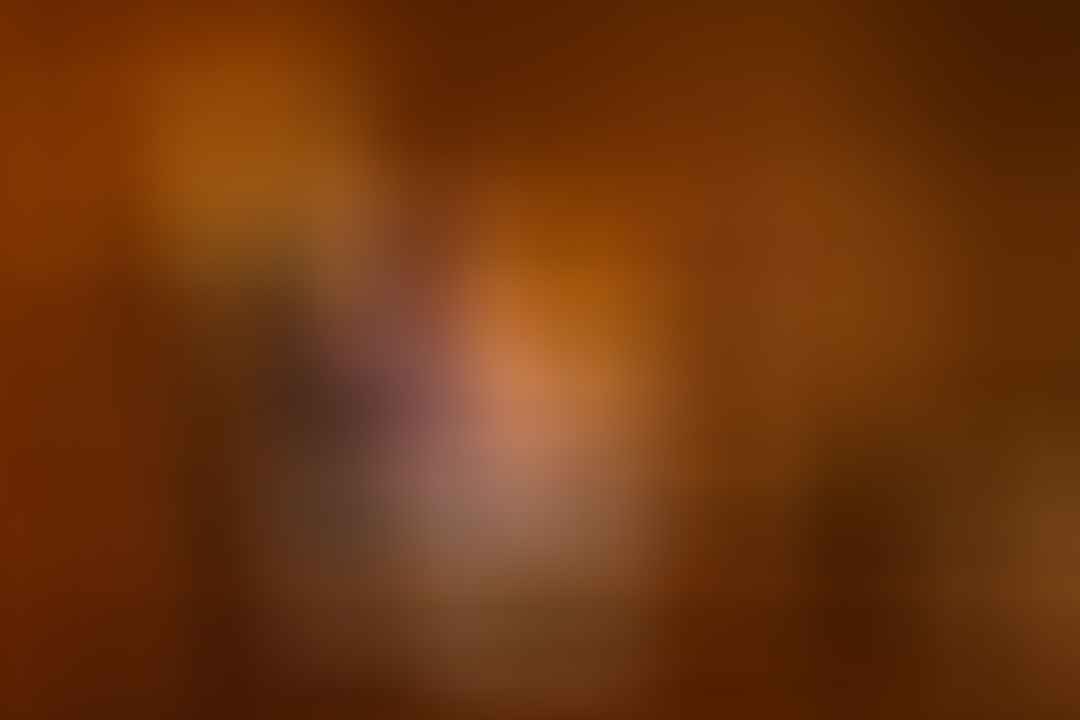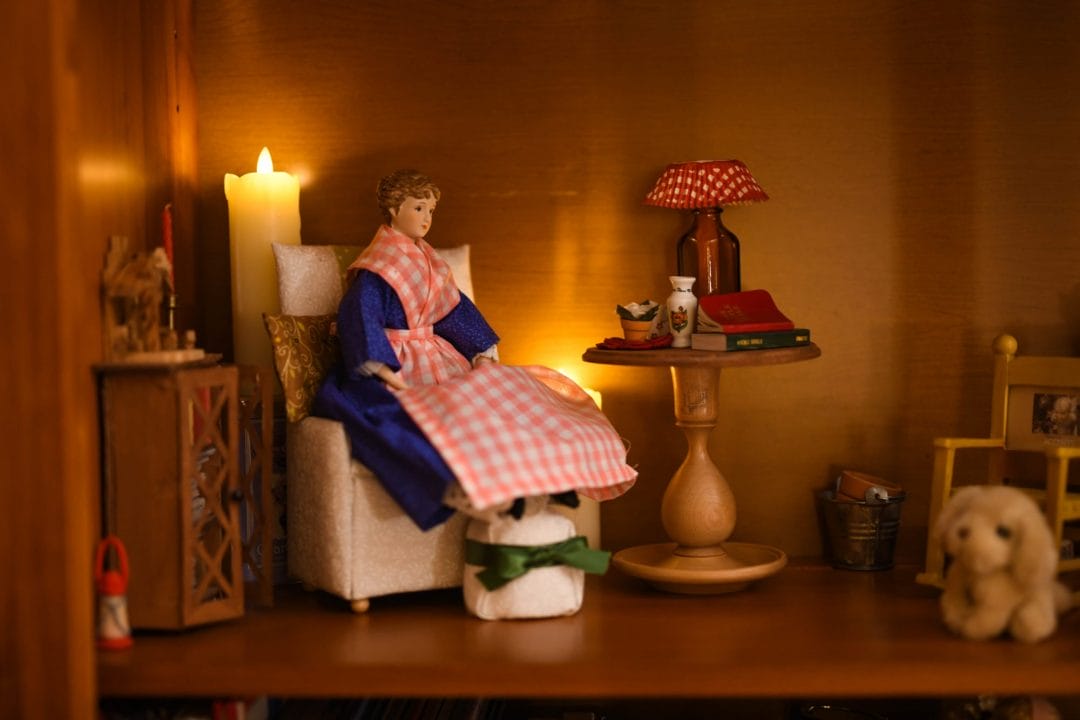 Miss Esther curled up in the big easy chair with a piece of paper and a pencil.
"Let's see, what do we need to clean today?"
Miss Esther began to make a list. There was the stove to clean, the dusting to do, the sweeping and mopping of the floors, and then the straightening of the kitchen cupboards.
"I'll never know how the cupboards get to be so mixed up!" Miss Esther shook her head. "We just cleaned them last month!"
She could hear Priscilla and Susanna talking in the kitchen as they finished up the breakfast dishes. Sounded like they were discussing something about the philosophy of the arts. Miss Esther smiled.
She used to live all by herself in a great big house called Maple Sugar Cottage, but it had been very, very lonely. Now that she and her sisters all lived in Walnut House on Woodland Road, there was never a dull moment!
Miss Esther hopped down from her chair and moved towards the kitchen.
"Okay, so here is our list!" She laid the paper and pencil on the table. "Can you think of anything I'm missing?"
For the next hour the sisters were very busy cleaning. Susanna dusted and washed windows because she could reach the highest places without a ladder. Priscilla scrubbed the stove because she liked to serve by taking the hardest jobs. And Miss Esther reorganized the cupboards because…well, she had an eye for that kind of detail. Then they tackled the floors together.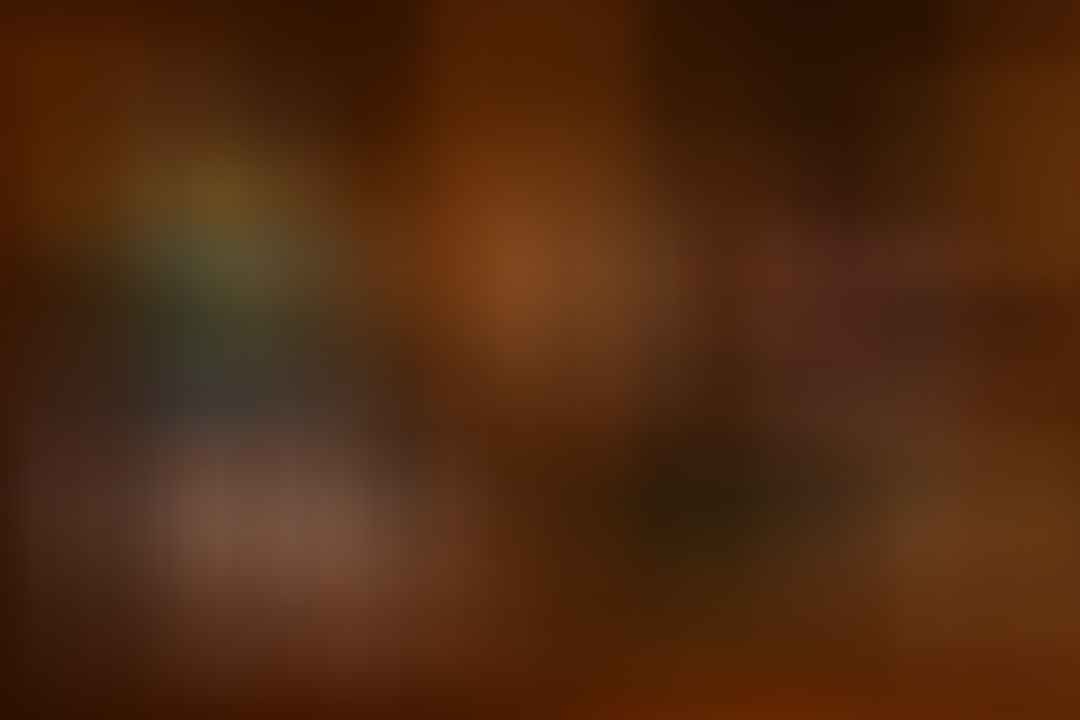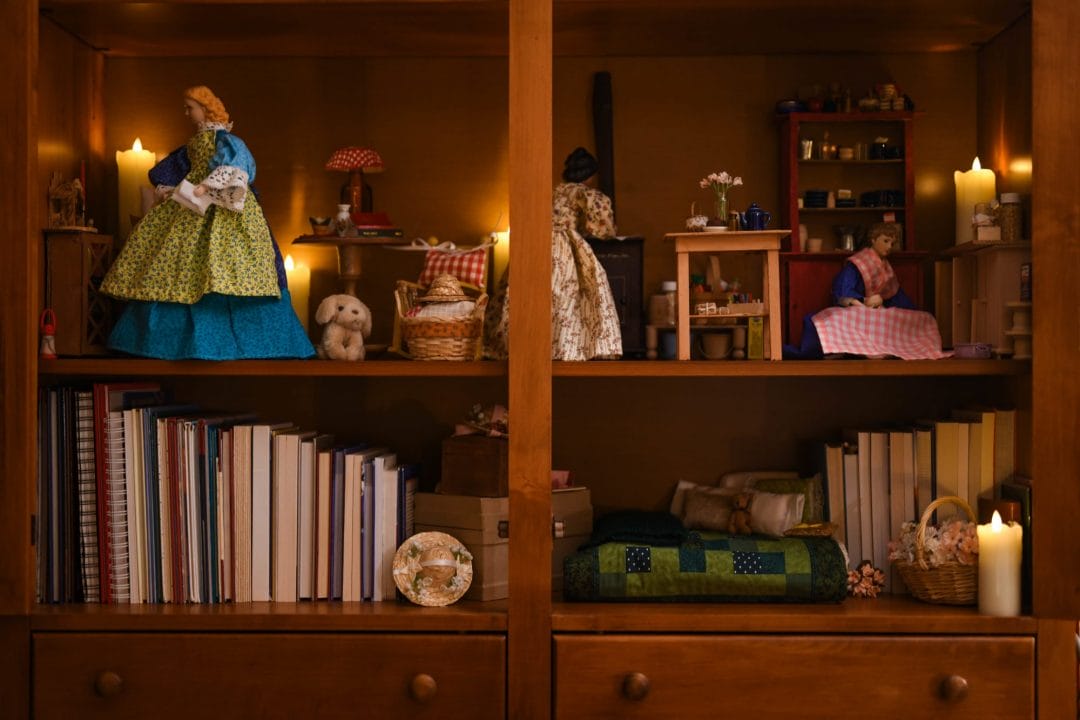 Soon the whole kitchen and library were sparkling clean! Susanna made some tea and Esther set out a plate of cookies she'd discovered in the cupboards. When the tea was hot they all settled down in the library to catch their breath.
"Well done, girls!" Priscilla rocked slowly in the rocking chair.
"It was a team project." Miss Esther curled up on the floor and Cashew came trotting over to join her. She gave him a cookie too.
"The exercise was delicious!" Susanna leaned back in the armchair with a happy sigh. "We should do this more often!"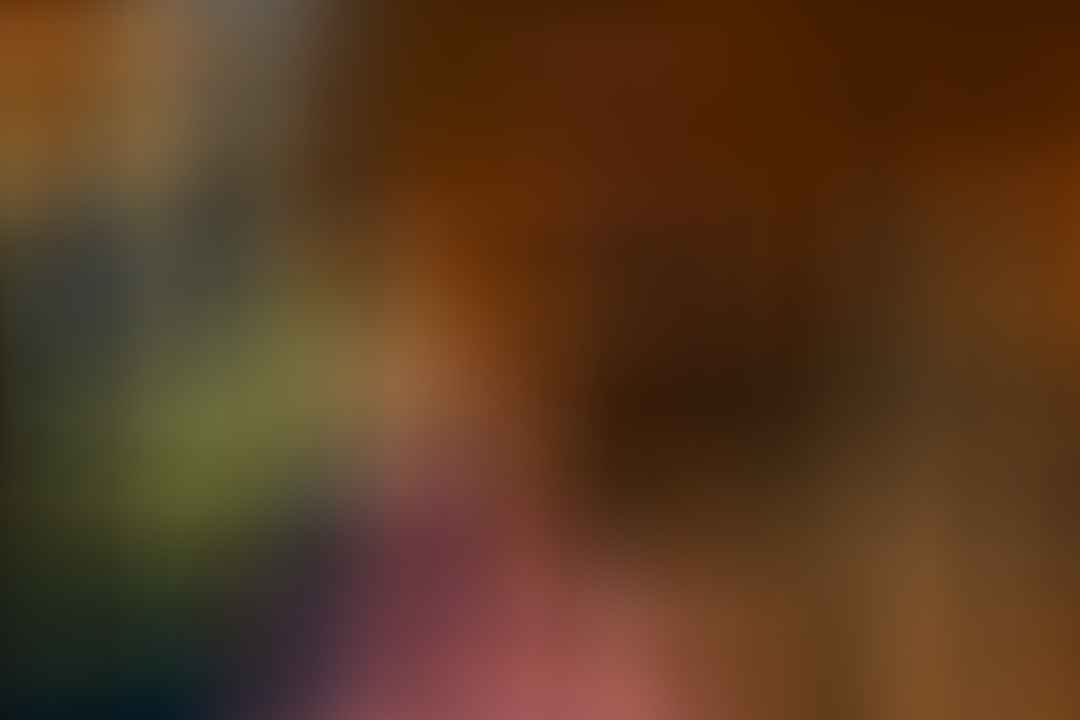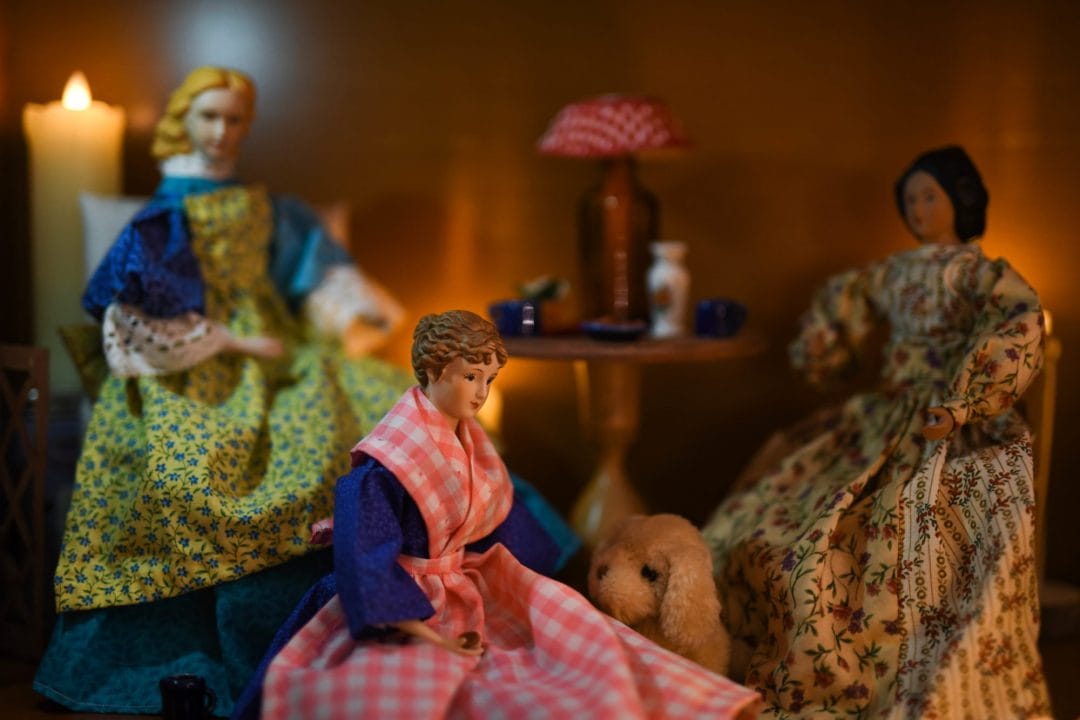 "When does your shift start at the hospital, Susanna?" Esther took a sip of tea.
"In half an hour." Susanna brushed some crumbs from her skirt. "Plenty of time yet. Say, Esther, did you just feed Cashew a cookie?" She sat bolt upright.
"Yes, but there's nothing in it he can't eat." Miss Esther scratched behind the dog's ears.
Susanna relaxed back in her chair. She was a nurse at the local hospital and knew lots of things about staying healthy when you had fluffy insides.
All too soon the girls had to stop their happy chatter and prepare for the rest of their day. Susanna headed off to the hospital, Priscilla left for the library and Esther prepared to go to market. They were getting low on vegetables.
Esther had just put on her bonnet and swept up her basket when she remembered Carrots.
"Where could Carrots be?" Esther paused on her way out the door. "He loves cookies and would have come flying from any corner had he been here. I wonder if he went to visit Mary and Martha? I'll look out for him when I go to market. Maybe he got lost?"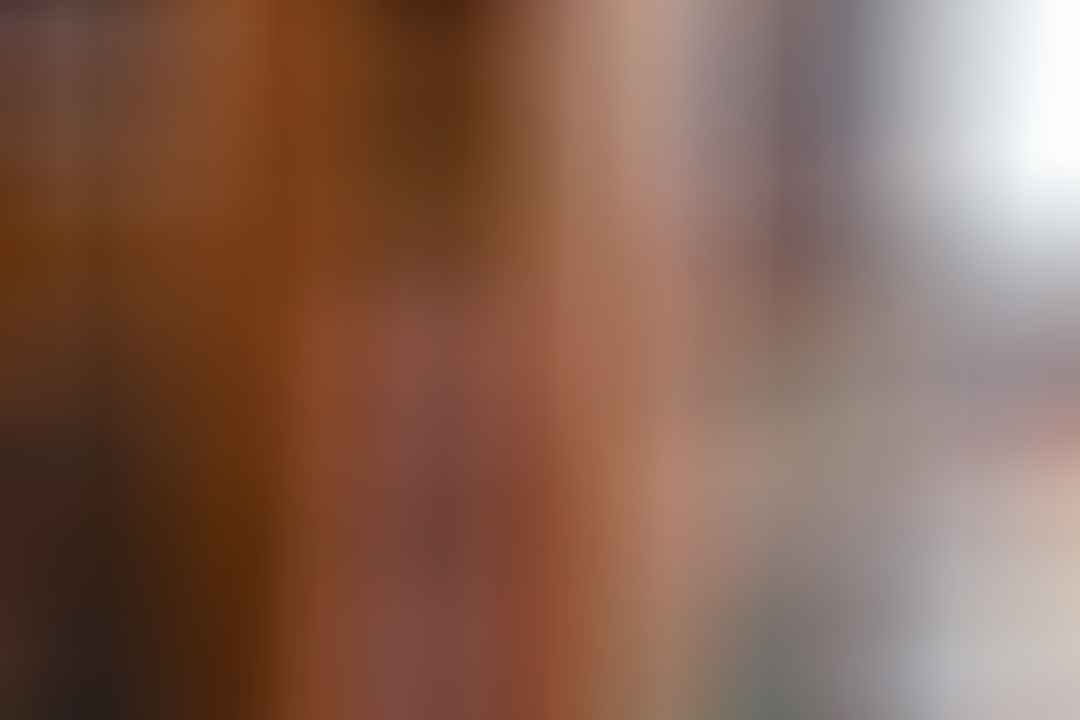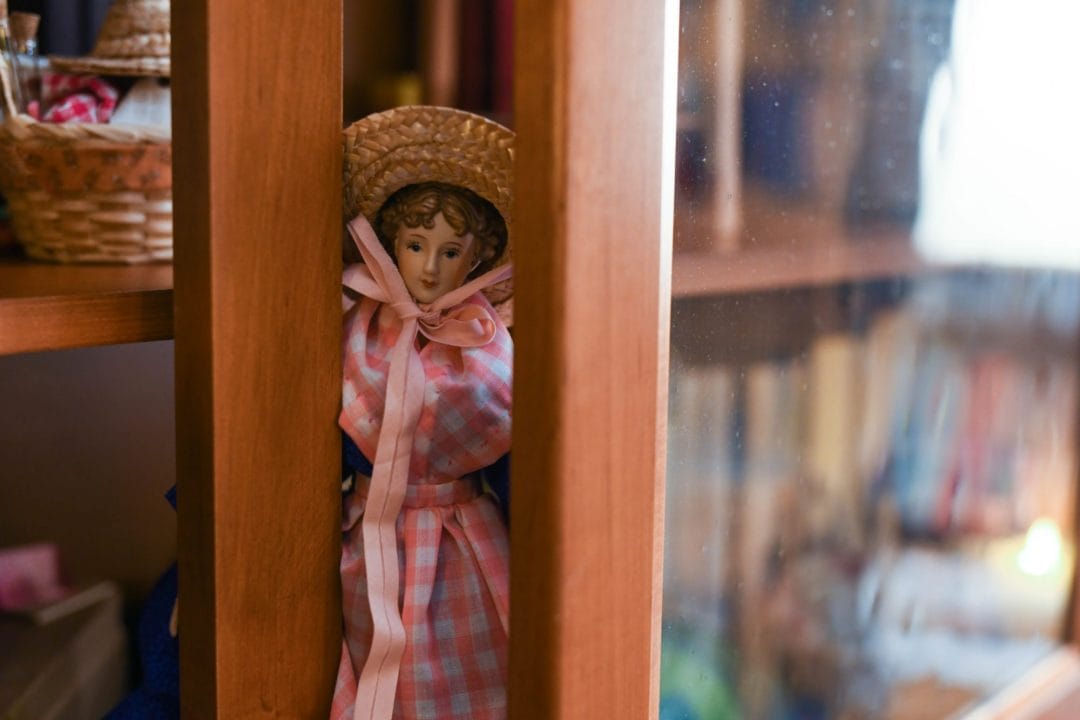 Then Miss Esther closed the door and started off down Woodland Street.