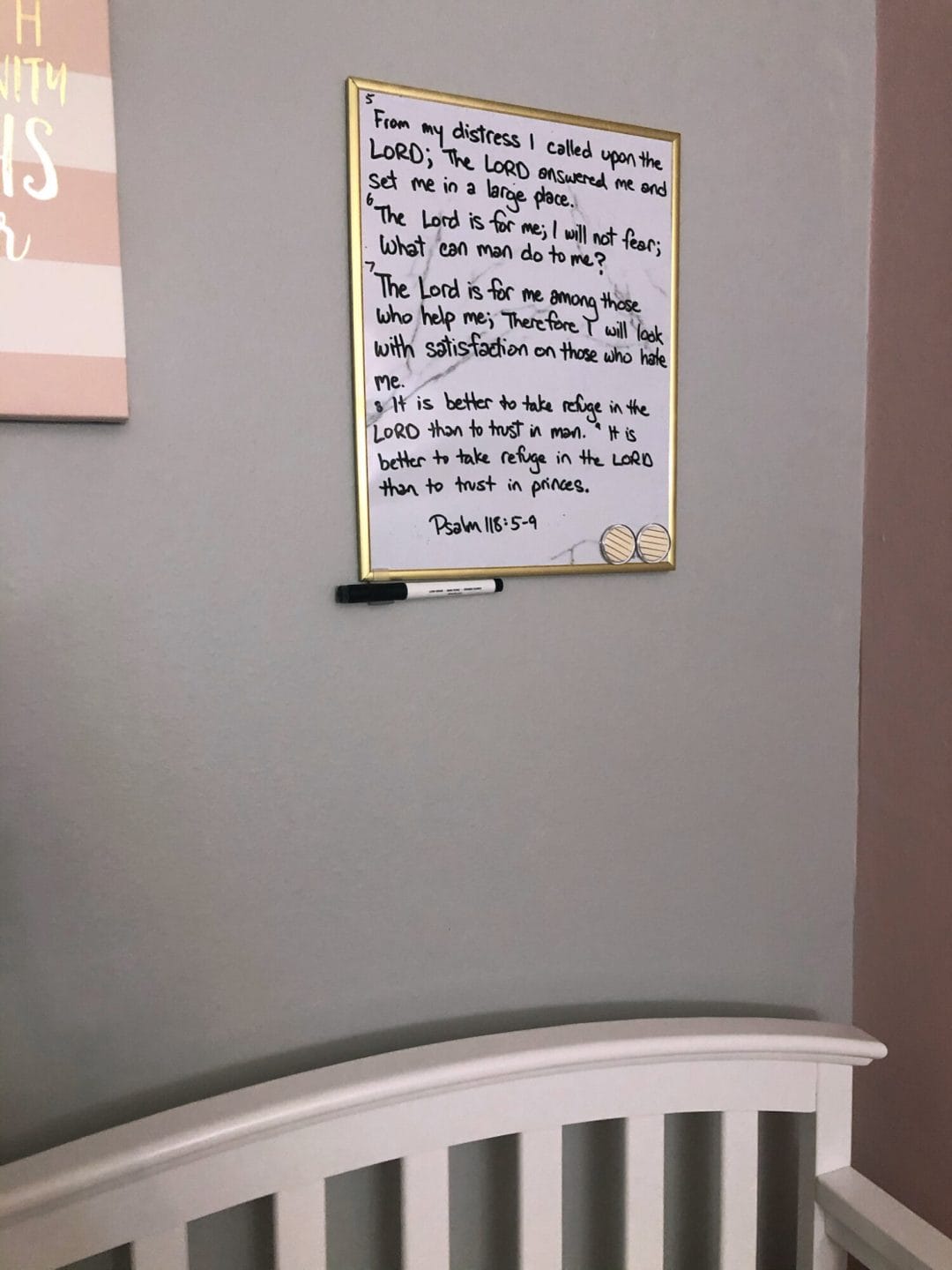 Do you have the blessing of a baby in your home this year? Would you like a creative and practical idea to help you memorize a Bible verse while you are caring for your baby?
Grace is the mother of a sweet baby daughter. She recently shared an idea with me and she was willing for me to share it with you!
Grace wrote a number of Bible verses she is memorizing on a small white board. Then she put the whiteboard above her baby's changing table!
When she is at the changing table, she can read the memory verses found on the white board. And when she reads the verses out loud, not only will she hear her memory verses, her baby daughter will have the opportunity to hear them too! Now that is a great idea! Would you like to give it a try?
Thank-you so much Grace, for the idea and for the picture of your whiteboard!
Scripture quotations taken from the (NASB®) New American Standard Bible®, Copyright © 1960, 1971, 1977, 1995 by The Lockman Foundation. Used by permission. All rights reserved. www.lockman.org
Want to be updated about new posts and receive notes from Marian? Sign up here!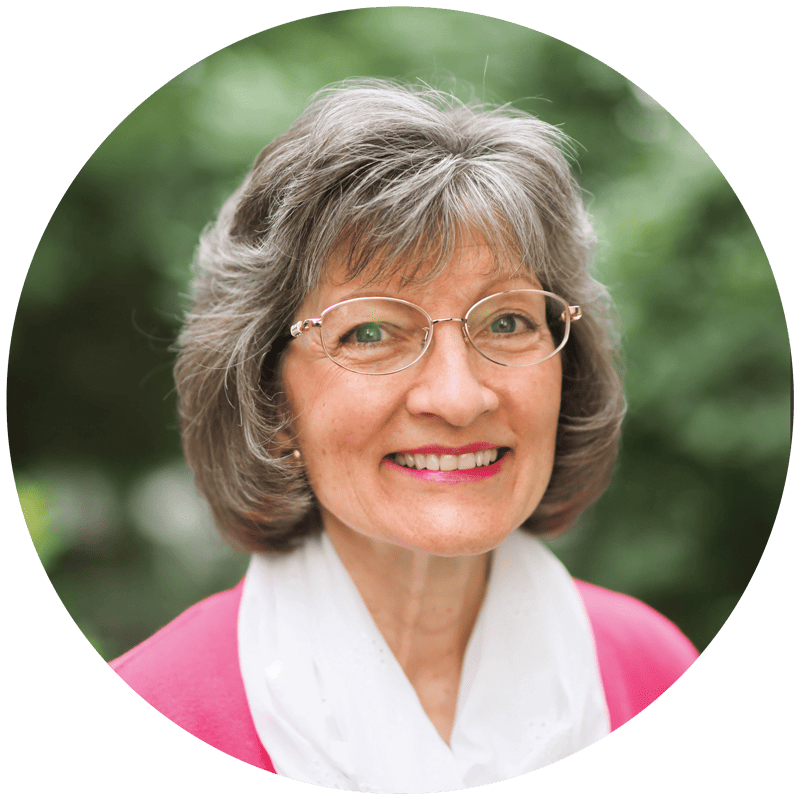 Marian Thomsen
Wife, Mother, Mentor
"Fear thou not; for I am with thee: be not dismayed; for I am thy God: I will strengthen thee; yea, I will help thee; yea, I will uphold thee with the right hand of my righteousness."
Isaiah 41:10
It is exciting to watch babies grow, isn't it? So much happens during their first years of life. They learn to lift their heads, turn over, sit up, crawl, stand and eventually walk and talk. And as they grow, we continue to have a wonderful opportunity as mothers to spiritually nurture our little ones at home.
read more