During my freshman year of college, my parents moved to a ranch house on the edge of the town. Across the street from their new home was the city cemetery. A place that is an integral part of small town America, a destination of frequent visitation throughout the year. It is wrapped up into life and as essential as the local hospital, grocery store, elementary school and the local café. Destinations that serve us in many ways from the time we enter this world up until the time we depart. It brings to mind a humorous anecdote from many years ago when our children were in their preschool days. When traveling to Nebraska, our daughters would recognize that we had arrived at Grandma and Grandpa's house when the cemetery was in view. As we passed by the cemetery that particular year, one of our young daughters boldly stated, "there's the necessary!" While we enjoyed a good laugh, we were reminded of the profound truth that was inadvertently conveyed in her words. Yes, the cemetery is a necessary part of life. One that we prefer to ignore or avoid until we experience the loss of a loved one, friend or coworker. The inevitability of this very necessary part of our life, however, enters in periodically to remind us that we are on the clock. Time marches on and everyone will one day experience that which is necessary in this life; our departure from this world and our journey into the next.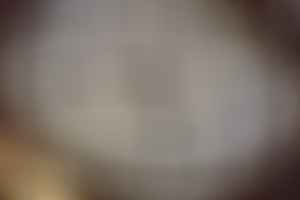 We mark "time" via a variety of milestones in life. Whether the marking of the seasons for those of us who live in the colder climates or the celebration of holidays, graduations or most notably birthdays. This time of year most of the world highlights the change in the calendar year. Looking forward to a new calendar year signals new beginnings with the launch of several "New Year's Resolutions" for many people. This past Saturday at the gym where I exercise was quite crowded. It has a tendency to be so during the month of January each year as new goals for weight loss, exercise and Superman muscles inspire many. Reality tends to take hold by February, however, as the gym returns to normal with generally only the regular crowd in attendance. Why is that? Well, it can be hard to change course……to break across the grain of the routine and habits we have developed. To do something new, we need to give up something else generally and that can be a challenge. Making resolutions or goals, however, are clearly worthwhile. Organizations would be lost without them and would likely soon fail. Setting new goals each year have been an integral part of my business profession.   (My success or lack thereof on these were also an integral part of my performance review!) Yes, establishing goals are a means of setting the "compass" for the organization. Where are we going and how will we know when we get there? The principle here for the organization is also true for the individual. Individually, setting a direction for where I want to grow personally in my walk with God, my marriage, my role as a Dad, my relationships with others, and yes, even in my profession are critical in order to make progress in the things that matter most. Yet, in my discussions with people, it's rare to find those who have established specific goals for their personal life and even more rare if they are written down. It's just not a common practice.
Shortly after becoming a Christian in my 20's, I was encouraged to take into account this element of "time". How will you "spend" your time? What will you invest in? The verse Luke 2:52 was used as a focal point. The life of Jesus. He grew in wisdom and stature and in favor with God and with man. As a Christian, I'm called to walk as Jesus did…..I John 2:6. It begins with my personal walk with God. How can we grow in that area of our life this year? Some steps that can help get us started in moving in that direction. First, reflection – In reflecting back on 2016, identify at least one area of progress in our spiritual life this past year and spend time in prayer thanking God for His work in our life. And after spending time in thanksgiving, ask God for insight on opportunities where we need to grow this year. Secondly, spiritual goals – set at least three goals for how we can pursue a closer walk with God this year. The word of God is central to our efforts here along with the power of the Holy Spirit at directing our steps. From our prayer life to our time in the word, numerous avenues can be followed that will deepen our fellowship with God. He has called us into fellowship with Him and He will be faithful to meet us there. I Corinthians 1:9
Moses knew the importance of time…..he stated that "the length of our days is seventy years —– or eighty, if we have the strength;" Psalm 90:10a. Moses also asked God earlier in this Psalm to teach us to number our days aright that we would gain a heart of wisdom. May that be our prayer this year, a heart of wisdom to know God, His truth, His ways, and to walk in them.