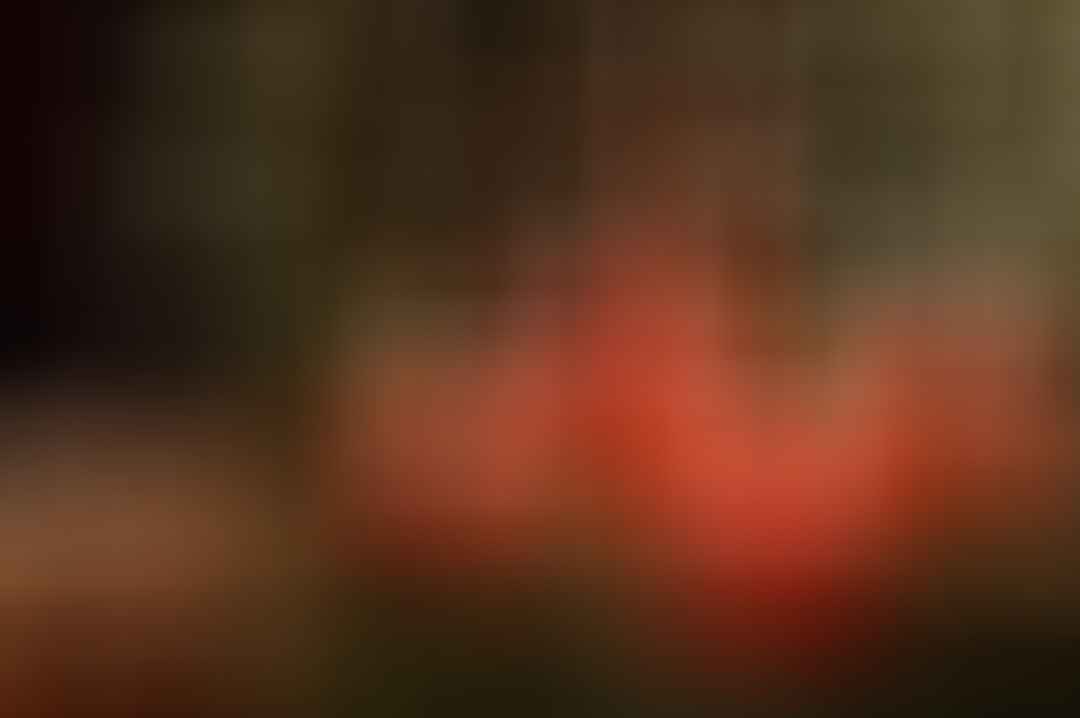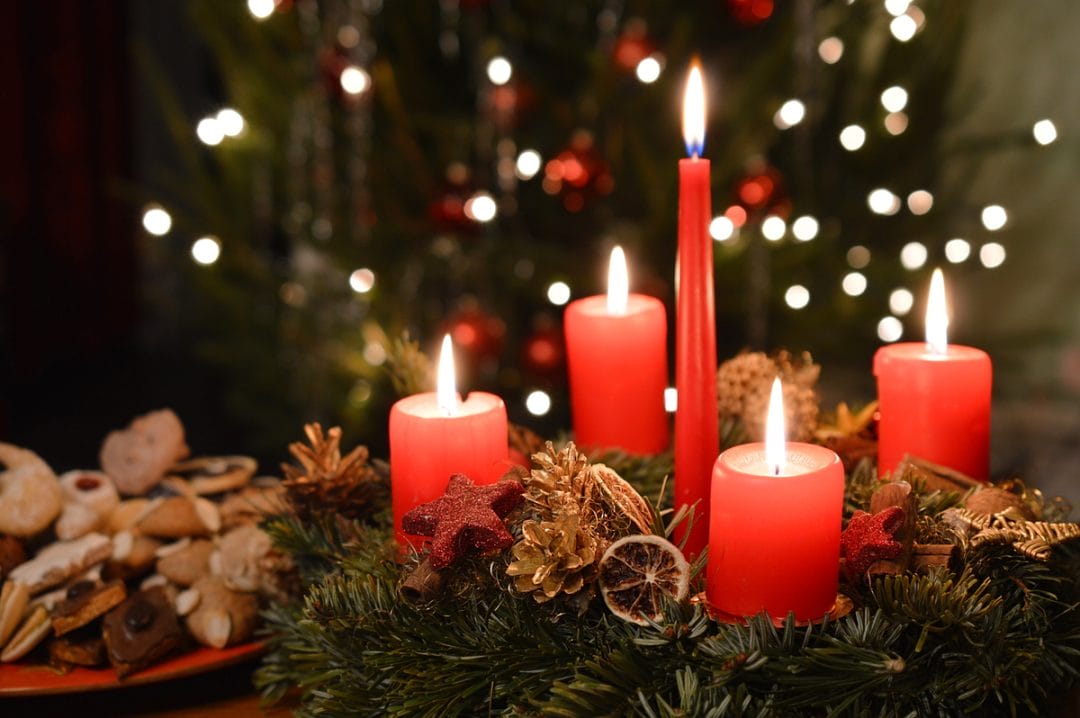 We celebrated my mother's 91st birthday this month! She loves the Lord and is a wonderful blessing in my life, in the lives of our family and in the lives of others.
When asked if she would be willing to answer a few questions relating to Christmas with the intent of sharing her answers with you on the Mom Blog, she kindly agreed. I hope you enjoy reading her responses.
What is one of the many Christmas carols you enjoy singing?
Silent Night.
What makes the carol Silent Night special to you?
This carol is special to me because it is a song that I have sung since childhood. We would sing Silent Night at church and with relatives at my grandparent's house.
What Bible verse are you meditating on this December?
Luke 2:7 "And she brought forth her firstborn Son, and wrapped Him in swaddling cloths, and laid Him in a manger, because there was no room for them in the inn." 
What comes to mind as you think about what Luke 2:7 says?
Jesus comes to mind! This Bible verse tells me about Jesus and His birth.
How does the true meaning of Christmas effect your life today?
The true meaning of Christmas causes me to give Jesus praise and thanksgiving for saving me as a sinner. He saved my soul.
The true meaning of Christmas also influences what I put in my house at Christmas time. One of my Christmas decorations this year is a centerpiece on my table. Around a poinsettia plant I have placed the names of Jesus. This centerpiece reminds me of Him. (See picture below.)
As Christmas approaches, what is something you would like to share with us as mothers?
Go to the Scriptures and read Luke 2:7-14 to your children over and over again. Christmas is about Jesus coming as a baby. Christmas treats, decorations and presents are all things we can enjoy at this time of year, but the most important thing is to remember Jesus and what He has done for us.
Thank-you Mom. You are a blessing!
Scripture taken from the New King James Version®. Copyright © 1982 by Thomas Nelson. Used by permission. All rights reserved.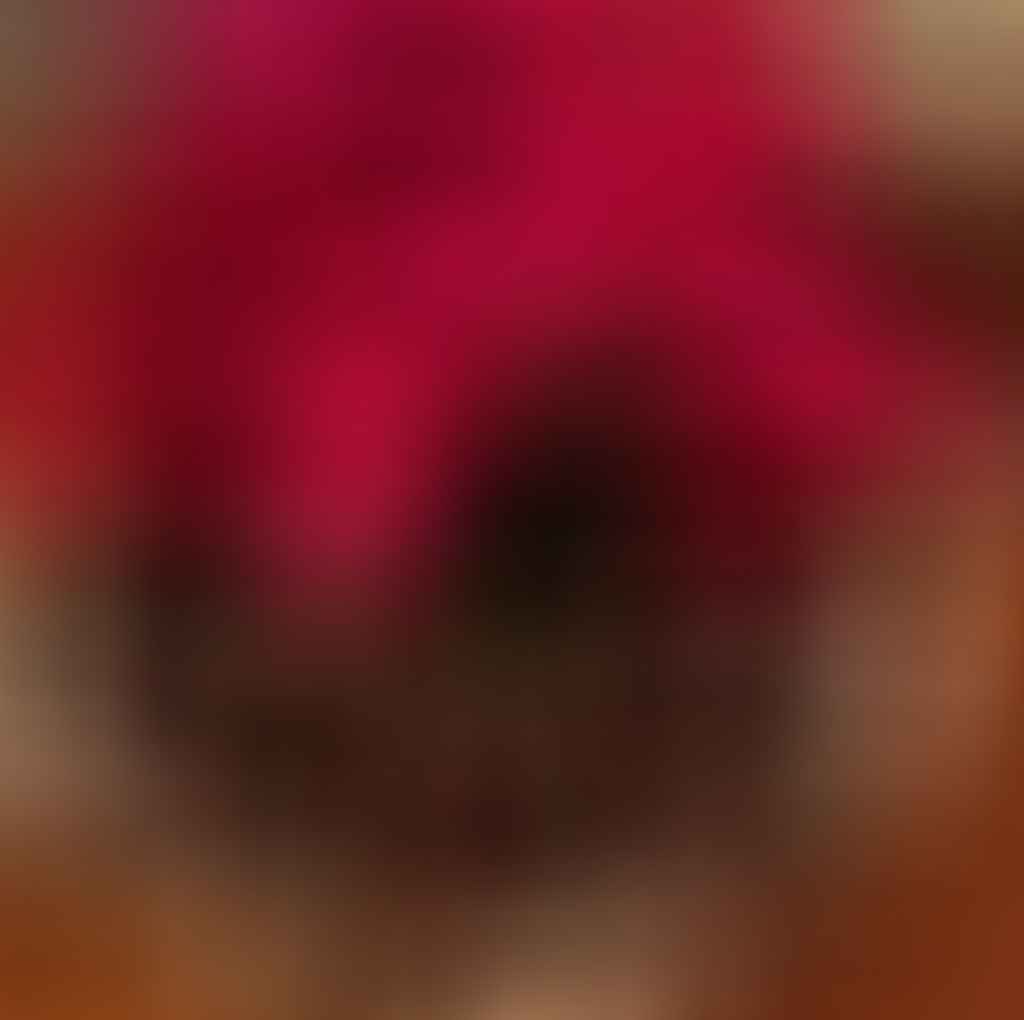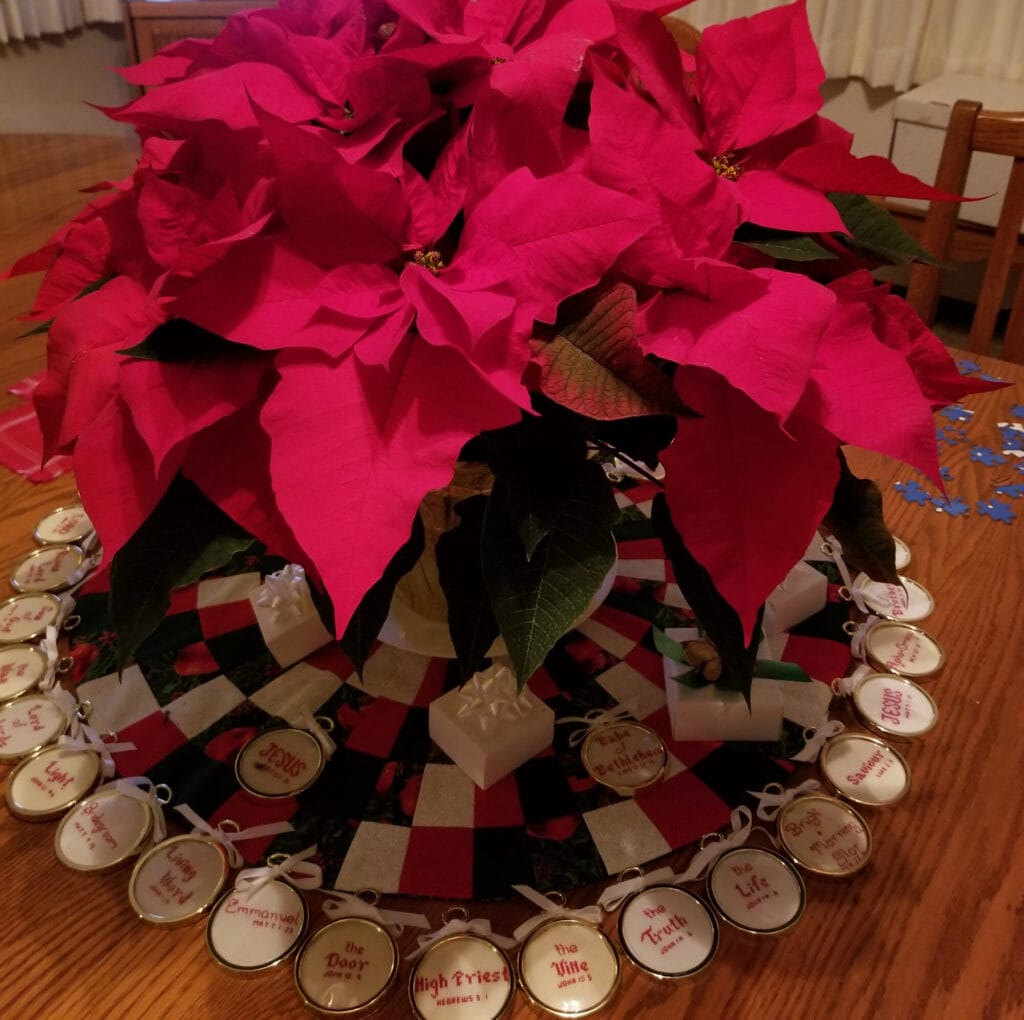 Want to be updated about new posts and receive notes from Marian? Sign up here!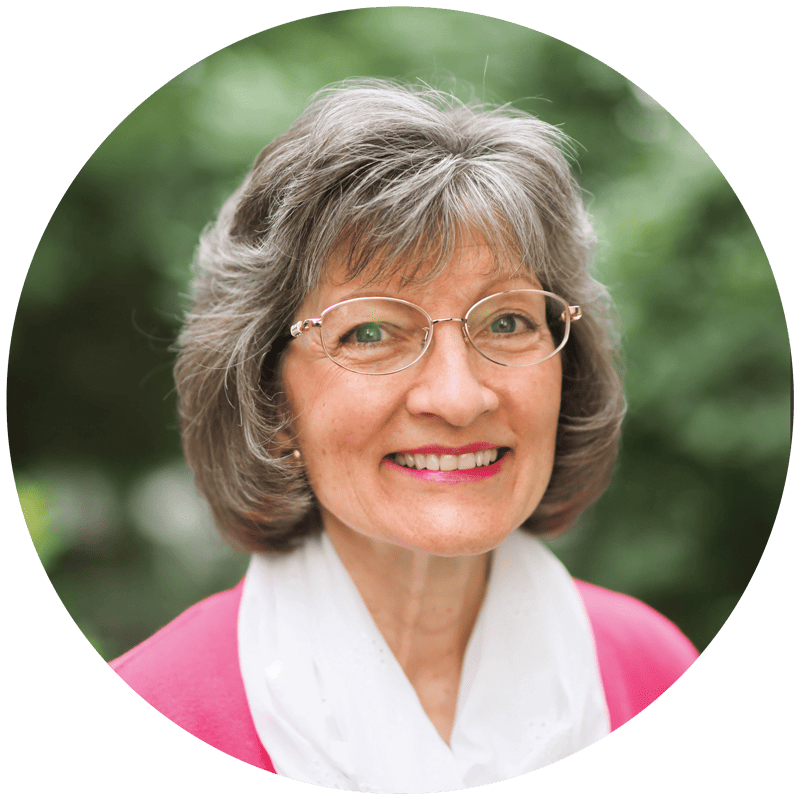 Marian Thomsen
Wife, Mother, Mentor
"Fear thou not; for I am with thee: be not dismayed; for I am thy God: I will strengthen thee; yea, I will help thee; yea, I will uphold thee with the right hand of my righteousness."
Isaiah 41:10